Abductees can be separate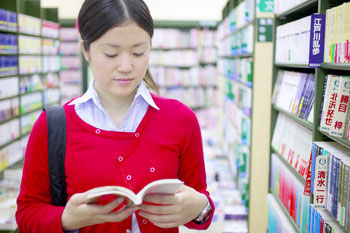 TOKYO, Nov. 22 Kyodo
Japan can discuss with North Korea a reunion of the families of five abductees in informal talks, possibly later this month, as a way of seeking a breakthrough in stalled talks on normalizing ties, a Tokyo spokesman told Kyodo News on Friday.
Deputy Chief Cabinet Secretary Shinzo Abe, known for his hard line on North Korea, also warned Pyongyang to clear up global concerns about security around the Korean Peninsula or continue to face an economic crisis.
Abe also said that Japan will maintain an ongoing project led by the Korean Peninsula Energy Development Organization (KEDO) aimed at helping Pyongyang with energy supplies despite the U.S. intention to review it.
The interview was given at Prime Minister Junichiro Koizumi's office building.
''Of course, we (Japan and North Korea) need to communicate with each other,'' Abe said, referring to the necessity for a breakthrough in deadlocked negotiations on normalizing ties.
Japan and North Korea ''can make an occasion (separate from top negotiator-level talks for normalization) to discuss'' when and how the relatives of the five abductees can come from the North to Japan, he said.
Tokyo and Pyongyang resumed top negotiator-level talks on normalization last month after a two-year hiatus, but failed to promise to hold the next round because of the row over the abduction issue.
Abe said earlier it was North Korea that should act first to realize the family reunions Japan demands, a move Tokyo says would lead to resumption of the plenary session for normalization talks.
Pyongyang has refused to allow the five's relatives in North Korea to go to Japan, saying Tokyo broke an agreement that the five's homecoming visit to Japan, which began on Oct. 15, would last for up to only two weeks.
But Abe's latest remarks reflect his belief that more diplomatic and informal efforts from the Japanese side will be necessary to deal with the issue.
''Diplomatic authorities must make efforts every day,'' the 48-year-old lawmaker of Koizumi's Liberal Democratic Party (LDP) said.
Asked if the envisioned informal talks would be held in Beijing as rumored, Abe only said, ''We have various avenues to take.''
''North Korea could remain isolated from the international community unless it addresses (global) concerns'' about its weapons of mass destruction such as a nuclear arsenal and missiles as well as conventional weapons, Abe said.
''The occasion on which it can do this will be the (bilateral) security talks'' with Japan, he said.
If Pyongyang closes the door to the envisioned security talks, it could lead the North to remain isolated and fail to deal with the severe economic situation it faces, Abe said.
Japan and North Korea agreed in the October talks to hold the security talks this month, but a date for them has yet to be set due to the protracted row over the abduction issue, including a schedule for family reunions.
North Korea should explain its standpoint on the nuclear weapons program in connection with the KEDO project in the security talks with Japan, Abe said.
''The KEDO framework stands on a promise for denuclearization of the Korean Peninsula. But North Korea said it has breached it,'' the lawmaker said.
Things will inevitably hit a snag unless Pyongyang convinces the relevant parties that it will try to create a peninsula free of nuclear weapons, he said.
On the abduction cases, Abe said they constitute ''an incident we have never experienced before'' in that a foreign state was involved in them and confessed that it was involved.
''To deal with it, the government needed to show its intention to help the victims'' by compiling a bill to help them, he said, referring to an envisioned package of measures for those abductees and their relatives who return to live in Japan.
The government and the LDP-led ruling coalition are drafting the bill, which features financial aid for the returnees and their kin, and help with accommodation, education and job-hunting.
Abe said the assistance is aimed at helping the abductees and their relatives until they can take care of themselves in Japanese society, and said the government at this point is not considering providing something more as compensation to them. He said it is a topic of consideration in the future.