Courage and conviction will make VFW excel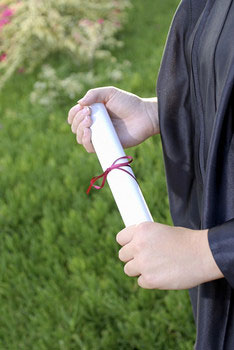 Spring 1966 through early 1967 was a time of large-scale offensives in Vietnam. The war was heating up, creating tension throughout the country. This included coastal enclaves like Qui Nhon, a major supply base in II Corps. A GI named Ed Banas was a military policeman providing security at the port in Binh Dinh Province.
He vividly recalls the experiences of serving in a war zone and readily relates them to his life now, especially as leader of a highly respected veterans organization. Consequently, he chose Courage & Conviction as his motto for the forthcoming year, one he feels appropriate for veterans.
"It required conviction and courage to serve your country, particularly under the trying conditions of war," Banas said. "But equally important, those values are essential in whatever paths we choose in life. And this includes devoting one's time to volunteer causes, such as the veterans movement."
Growth Equals Clout
To achieve VFW's objectives, the organization must stay on a steady growth pattern. "Without sustained growth in membership," Banas says, "the noble objectives set forth by VFW will become increasingly difficult to attain."
That requires developing a new atmosphere of teamwork. "The focus will be placed at the local level--on Post commanders--to instill a genuine sense of cooperation," the Chief said. Younger, energetic members with new ideas will be an essential ingredient in this formula.
World events have created an opportunity for VFW to reach out to just such a segment of veterans. The wars in Afghanistan and Iraq have produced a new generation of vets with different priorities. VFW has taken an important first step in reaching them with well-publicized troop support efforts over the past two years.
"But now it is time to follow up" Banas stresses. "GIs are beginning to return home in larger numbers from Iraq, and they have been rotating in and out of Afghanistan for a while now. At this very moment, we as an organization should be assessing their special needs and determining how we can address them."
On the defense/foreign policy front, eradication of terrorism no doubt remains the nation's overriding goal. Respect for veterans and casualties of this war is paramount, but this does not allow us to forget those lost in past wars. The capture and release of eight American POWs in Iraq once again reminded us of the plight of previous prisoners of war.
"This is an awareness issue that must be brought to the attention of the American people," the Chief emphasizes. "While the POW situation regarding WWII, Korea and Vietnam may be better-known, let's not forget the 126 Americans still unaccounted-for from the Cold War."
Like most veterans, Banas fully appreciates the dedication of those working in the Defense Prisoner of War/Missing Personnel Office and Joint Task Force--Full Accounting: "Here again, we tend to forget the little-noticed hard work of Task Force Russia, which confronts major political hurdles in seeking a full accounting of airmen lost over and around the former Soviet Union."
Closer to home, VFW members engage in activities broadly lumped under the category of "community service." That phrase covers a lot of ground, encompassing education of various sorts. An example is veterans assisting teachers in the classroom.
"Schools are perhaps the central battleground of what some have called the 'culture war,'" Banas pointed out. "Encouraging patriotic values in students along with teaching respect for the sacrifices made by veterans throughout U.S. history quickly come to mind as examples of campaigns in this war."
If we expect the public to understand the concept of veterans rights, this is where it all begins--with the young. On the other hand, our demands must sometimes be tempered. "In tough economic times, our fellow citizens may not be quite as sympathetic if requests appear unreasonable," Banas said.
Yet when promises are made they should be kept. Funding for the VA medical budget is a case in point. Though the current spending bill includes $27.2 billion for health programs (the highest level ever) and $1.4 billion more than present funding, it is still $1.8 billion less than pledged by Congress last spring.
Climbing the VFW Ladder
Similar to all VFW members, Banas' career in the organization originates with his time in uniform. When his draft notice arrived, he decided to enlist instead. Signing up for a three-year hitch in the Army in October 1965, the Chief completed military police school at Fort Gordon, Ga.
Banas landed in Vietnam in March 1966. Stationed at Qui Nhon along the coast, his unit--the 66th MP Company, 18th MP Brigade--guarded an airfield. His fondest memory of duty there was time spent with Sister Rosalie. She worked with an order of nuns from Philadelphia who ran a medical mission. "My many conversations with her were most comforting," Banas remembers.
After returning home in March 1967, he was assigned to the Armed Forces Police Detachment in Boston. "Such units dated back to WWII," Banas recalled. "We worked with civilian police. Apprehending GIs who went AWOL was a primary duty."
Discharged from the Army in September 1968, he took a few community college courses and joined the Norwich (Conn.) Police Department. After 10 years, Banas left the department to try his hand at haberdashery. At one point, he had four stores dealing in uniforms for the military and public safety officers. Between 1992 and 2001, he managed his Post.
His affiliation with Post 10004 in Jewett City, Conn., began while he was still on active duty. "My membership card was given to me in 1967 as a gift by a brother-in-law who had served on occupation duty in Germany," Banas remembers. "I had no conception of what VFW was all about back then, but I soon learned."
By 1978, he was the junior vice commander of the Post. In 1990-91, he attained All-American status as District 4 commander. Nationally, he served on the Americanism, Budget & Finance, Bylaws, Legislative and Safety committees, as well as the National Council of Administration.
"The Safety Committee was my favorite," he says. "Having been a police officer had something to do with that. Distributing public safety literature and developing hurricane-tracking charts was both interesting and gratifying to me."
No matter what the assignment, the climb through VFW ranks was a learning experience. "In most instances, you encounter knowledgeable 'gurus' who can show you the ropes," he said. "I quickly grasped the vital importance of organizational timing, planning and taking action.
"Coming to understand what we are all about led me to believe leaders are merely keepers of the flame. We have a moral obligation to protect the traditions of the VFW, not dilute them."
Banas and his Post carried that philosophy beyond the organization, becoming instrumental in garnering political support to designate Connecticut Route 2 "VFW Memorial Highway" in honor of the state's residents killed in war.
An Obligation to Assure Dignity
Banas' adherence to tradition is rooted in his blue-collar upbringing. The son of a chef and raised in a working class neighborhood of Norwich, he is quick to point out that he was not "born with a silver spoon in my mouth."
Today, he has his own family and lives in Voluntown. His wife, Sandra, and he were married last November. He has five children [July, Monica, Andrea, Ed (Jr.) and Ashley] ranging in age from 35 to 19, from a previous marriage. All his daughters are members of the Ladies Auxiliary. He also has three grandchildren.
VFW's future hinges on several factors, Banas says. Image plays a large role: "Being a Vietnam vet is an asset in my opinion. Despite negative media portrayals, the success rate among Vietnam vets is second to none. Though we are certainly not the 'young guys' anymore, I think we can connect with veterans of more recent overseas operations."
Speaking of younger vets, what can and should VFW do to attract them? "Tell them as someone who served his or her country, VFW maintains traditions they can relate to" he explains. "Besides intangibles like pride, we offer an opportunity to fulfill an obligation to our fellow veterans who are less fortunate. And to protect and enhance the VA benefits they earned."
That sense of obligation is strongest toward disabled veterans and surviving family members of those killed in war. "America exsits because they paid the price for peace" Banas insists. "The least we can do is assure them the dignity they deserve. After all, that's what the VFW is all about."