International Education On the Rise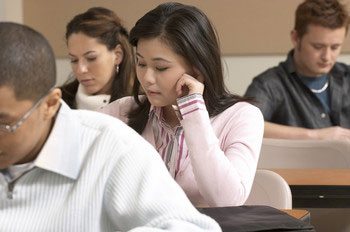 Byline: Edited by Michael Bassett and Regina Baraban
TEN YEARS AGO, less than 10 percent of LOMA's education business was international. Today, it accounts for a staggering 60 percent. For LOMA, an Atlanta-based financial services association, "there's no question the future is in the developing markets," says Joel Basarich, managing director, international division.
It's easy to see why. China's economy, for example, is growing at a rate of close to 10 percent in 2004; its economy is now the second-largest in Asia (after Japan); and its expanding middle class is looking for services like insurance. "The major life insurers there are hiring hundreds of thousands of new agents each year, all of whom must be trained," says Howard Drescher, a spokesman for LIMRA International, another prominent international financial services association, based in Windsor, Conn. "The China Insurance Regulatory Commission has been pushing companies to meet higher standards of professionalism among their field forces, which has led companies to seek higher quality in the agents they hire, and more training."
The developing market growth areas go beyond China, Basarich notes, to Taiwan, Hong Kong, South Korea, India, the Philippines, Singapore, Malaysia, and Vietnam. Other major growth areas include Latin America and Eastern Europe. To address language challenges, LOMA has translated entire paper-based programs into Chinese, Spanish, and Portuguese.
E-learning is a new concept for international training, but the "[low] pricing is pushing people in that direction globally," Basarich says. LOMA has been participating in an experimental program that uses its material in online courses for some large Chinese insurance companies, and the results look good. International online training, Basarich predicts, "is the wave of the future."
For Breaking News...
Every day there's something new on MeetingsNet.com, The Meetings Group Web site. And don't forget to sign up for MeetingsNet Extra, our straight-talking e-newsletter.